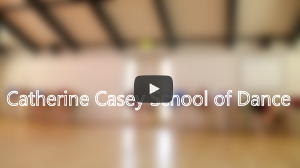 Enrolment for term of 10 lessons:

| | | |
| --- | --- | --- |
| Age | Classes per week | Cost/term |
| Junior | 1 | €80 |
| Intermediate | 2 | €130 |
| Senior | 2 | €130 |
All junior classes are 45 minutes. Intermediate and senior classes are 60 minutes long. All levels are taught using the world-renowned ISTD syllabus.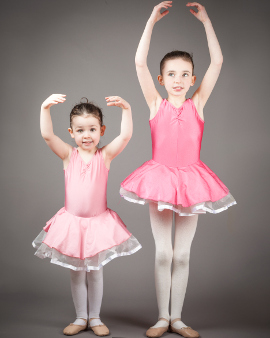 More than one budding dancer in your family? We offer a 10% discount for siblings attending the school.
F
ounded in 2005, the Catherine Casey School of Dance now operates in
Castleknock
,
Lucan
, and
Shankill
. The central ethos of the school is inclusion, and great care taken to ensure each student gets the most out of their time dancing with us. Every student is encouraged to take part in all suitable school activities, auditions, and performances.
Dance classes for children
We provide dance classes for children aged from 3-18 years. At junior level, classes are 45 minutes long; as students progress through the school they are given the option of taking two 45 minute classes per week in 2 different styles of dance. As they reach secondary level, classes increase to an hour each in duration. Younger children start off with
classical ballet
and
modern dance
is introduced alongside the ballet syllabus later on (typically at senior infants level).
Jazz dance
is introduced later on at a more senior level. Senior students class includes
Pointe work
where suitable technical ability has been attained. Biennial shows are run in the Pavilion and Venue theatres and all students play their part in what is, for many, their favourite time of year. Students are also given the opportunity to take part in The Music in the Classroom productions. (See
Performances
section for more details.)
Classical ballet
Most professional dancers have a strong ballet background with all its technique and discipline enabling them for to move easily into practically any other dance style. An incredibly graceful and beautiful art form which has been taught for centuries and is still going from strength to strength today.
Modern dance
An incredibly important dance discipline which further enhances a dancers versatility and performance skills. The style uses (amongst other things) leaps, jumps, turns and travelling steps which all build to a highly energetic, dynamic and, above all, exciting performance.
Jazz Dance
A form of modern dance with an exceptionally musical theme. It has greatly influenced both Broadway and Hollywood choreography over the years and is very often seen in musical theatre productions (Cats, Moulin Rouge and Chicago to name but a few). Jazz takes its influences from a number of very different dance styles, from tap to rock and roll and virtually everything in between. While Strength, balance and performance styles are also demanded in this style, it is a great contrast from the more classical ballet forms.
Pointe work
The part of ballet in which a ballet dancer supports all her body weight on the tips of fully extended feet. While looking graceful and effortless it requires a huge amount of strength to execute beautifully and safely.